No podría ser de otra forma. Los vestidos de novia The Atelier 2020, ahora en colaboración con Jimmy Choo, se inspiraron en las mentes maestras del arte con el fin de concebir una colección que parece sacada de un cuento de hadas. Volúmenes, diseños de fantasía, brillos y un sinfín de detalles se suman a esta propuesta que está concebida, principalmente, para quienes sueñan con una boda inimaginable, con sentirse princesas de su propia historia. Si amas el romance, la tradición y los clásicos vestidos corte princesa, seguro que terminarás fascinada con este desfile de moda, tendencias y muchas sorpresas. Ahora sí, ¡comenzamos!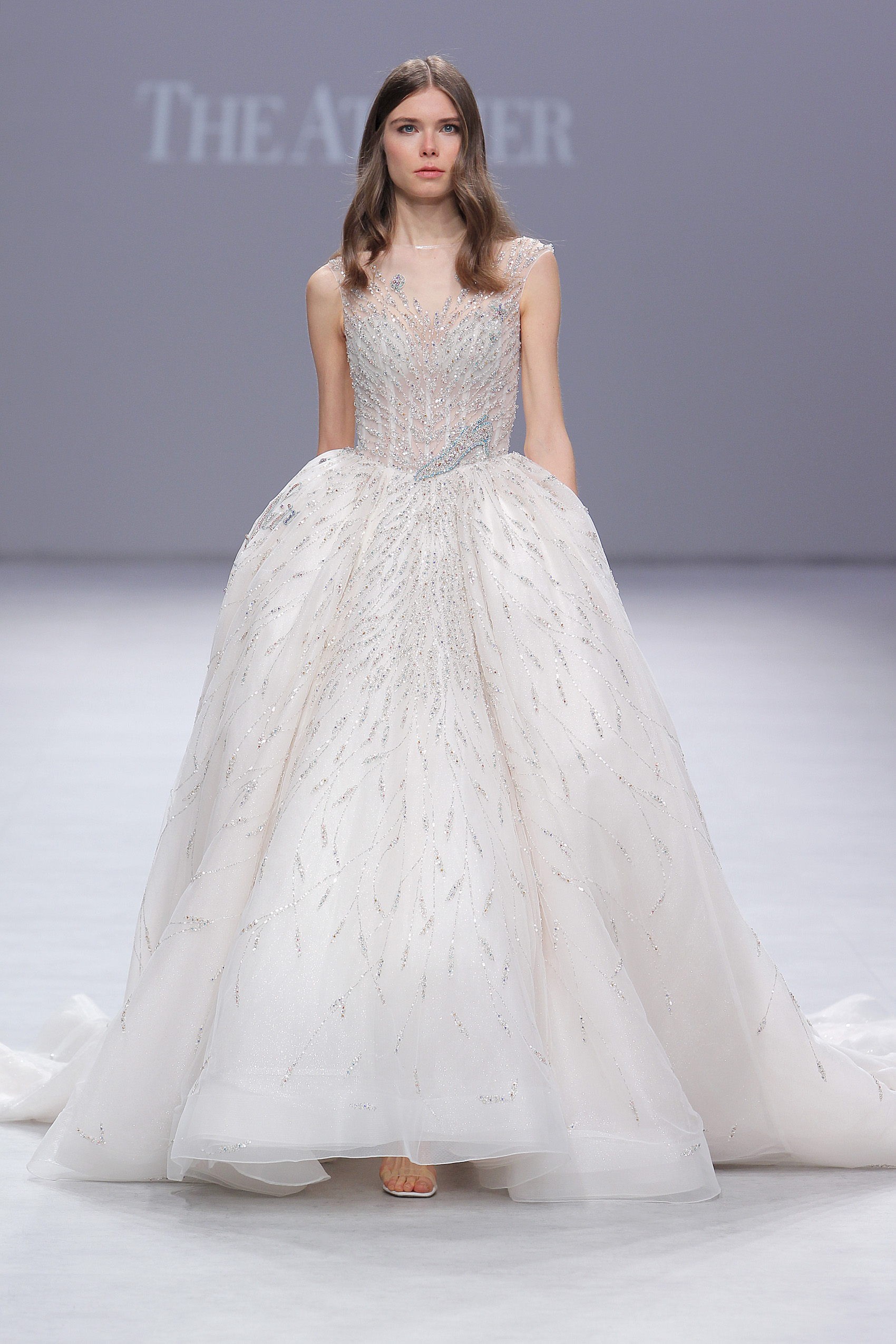 El mítico diseñador de zapatos, Jimmy Choo, desde el 2015 decidió sumarse a la ecuación del diseños nupcial. Con su colección para The Atelier, este autor intelectual juega con los sueños más representativos de las mujeres que fantasean con dar el "sí, acepto". Los vestidos de novia apuestan por los clásicos corte princesa, acompañados con un sinfín de aplicaciones de pedrería y ligeras transparencias, siempre llevando elementos muy divertidos a las propuestas. Las mangas con plumas y con efecto tatuaje se suman a este desfile para el 2020, llevando el protagonismo del blanco a otro nivel. Para las románticas modernas, nada mejor que un vestido corte sirena con bordados intrincados en relieve y mangas acampanadas de tul.
Si lo que buscas es sorprender con un estilismo fuera de serie, no pierdas detalle de los jumpsuits para novia y pantalones que se suman a las tendencias para novias 2020. Los vestidos de novia The Atelier también experimentan con escotes asimétricos, sobrefaldas cubiertas de volados y diseños inspirados en las flappers que se acompañan con capas de lo más elegantes. Diseños completamente transparentes parecen romper con las reglas y apostar por un acercamiento al futuro de la moda para novias, sin dejar de lado las líneas más clásicas y con bordados que podrían conquistar a cualquiera. Ninguno de estas creaciones te dejará indiferente.
Así lucen los vestidos de novia The Atelier 2020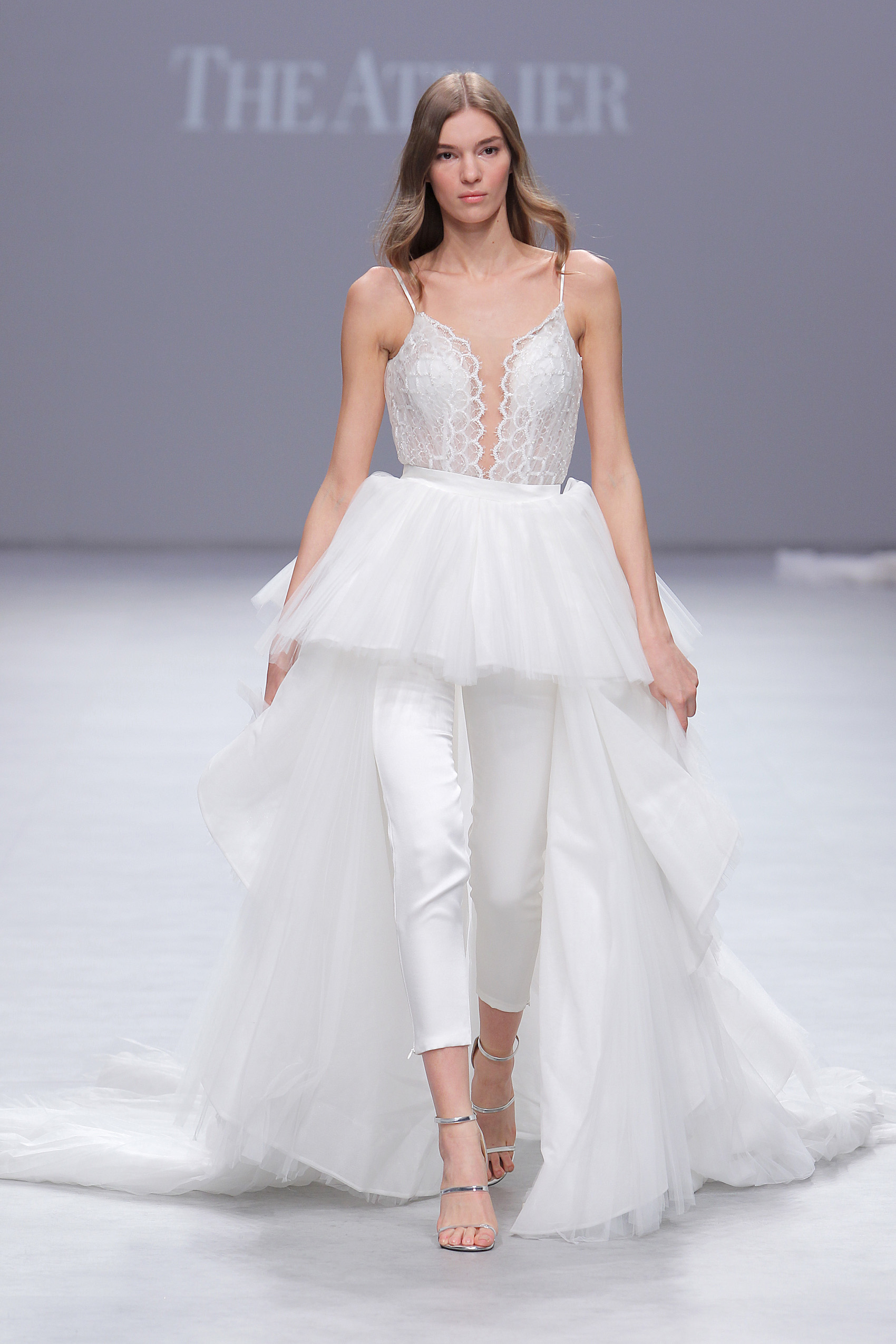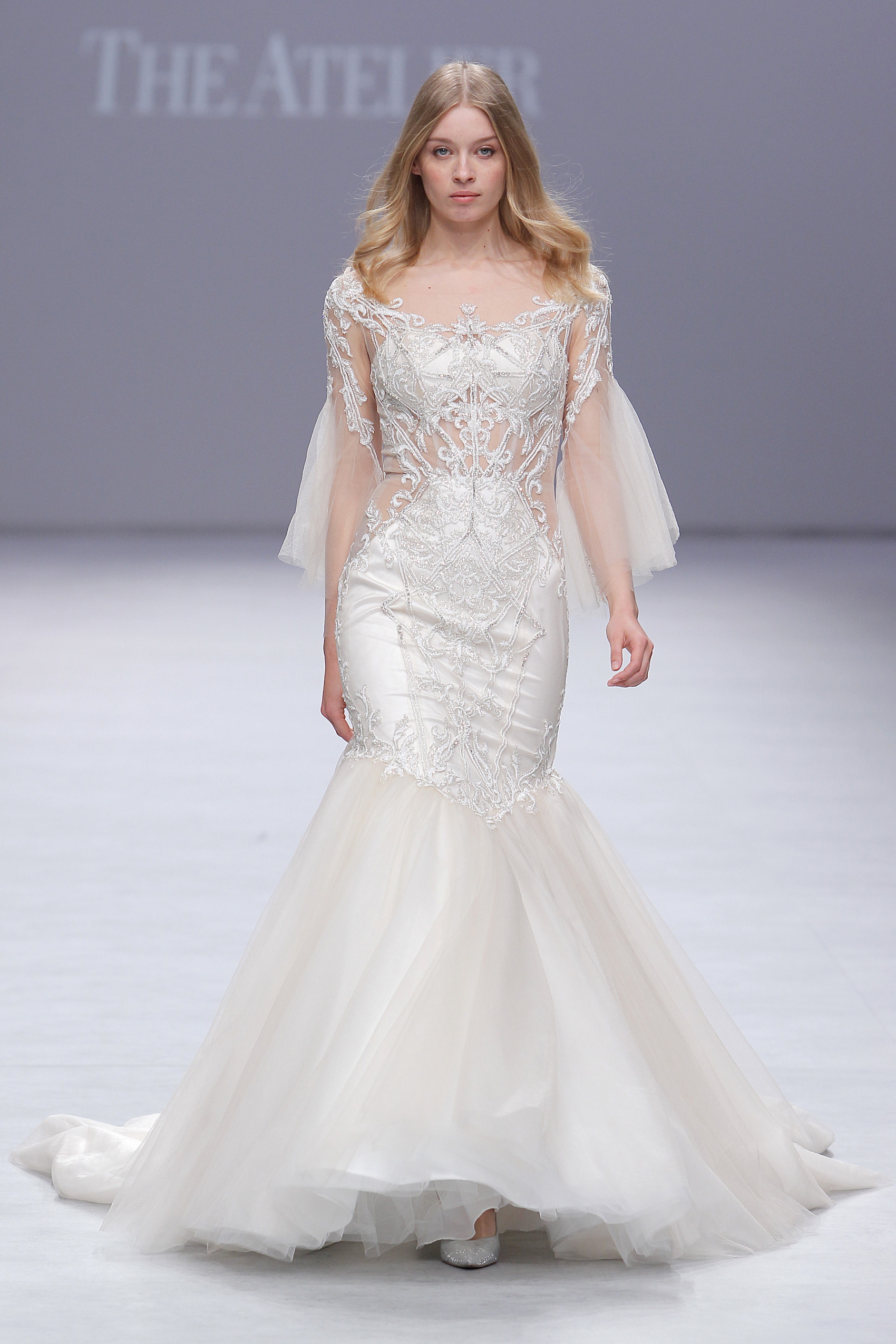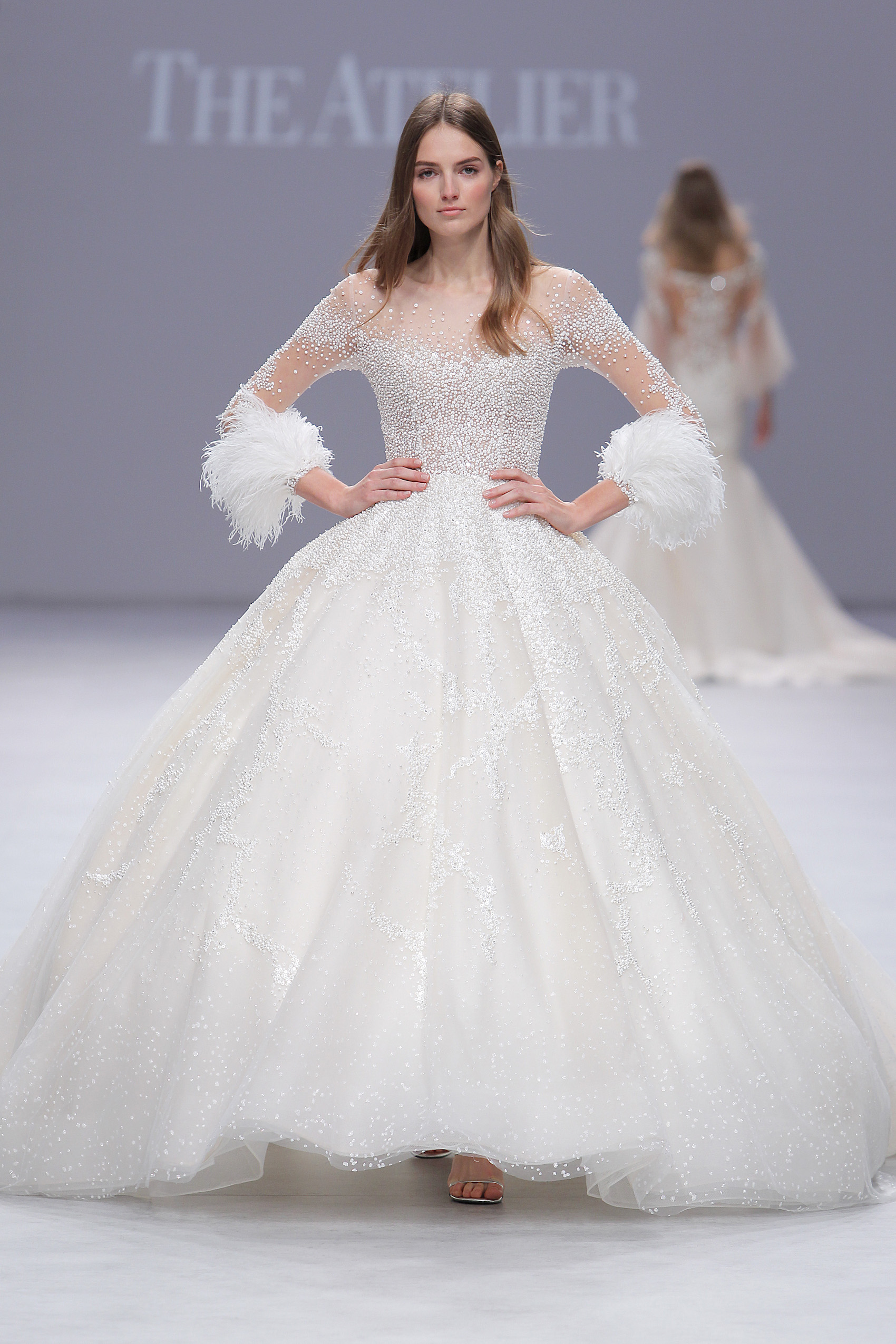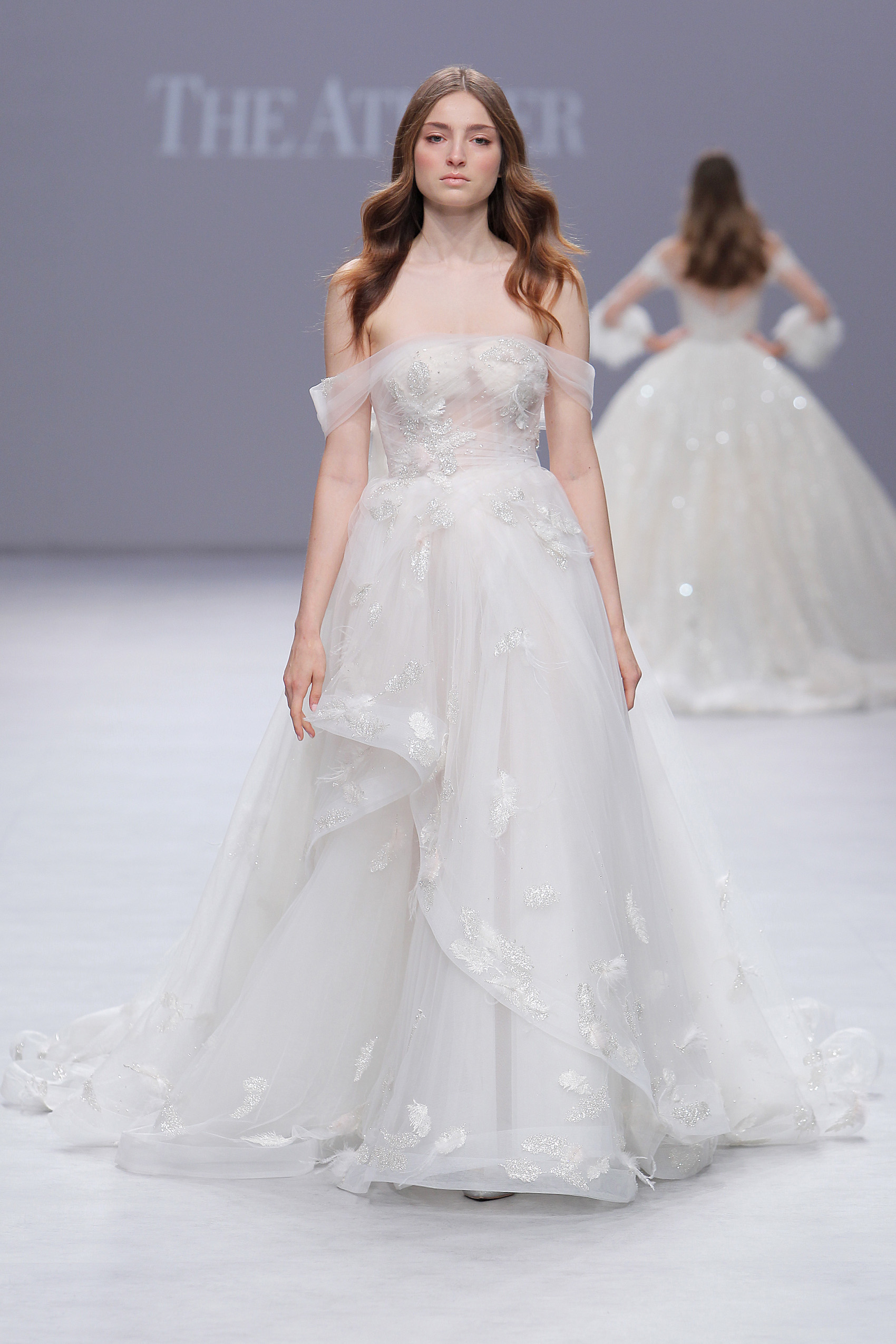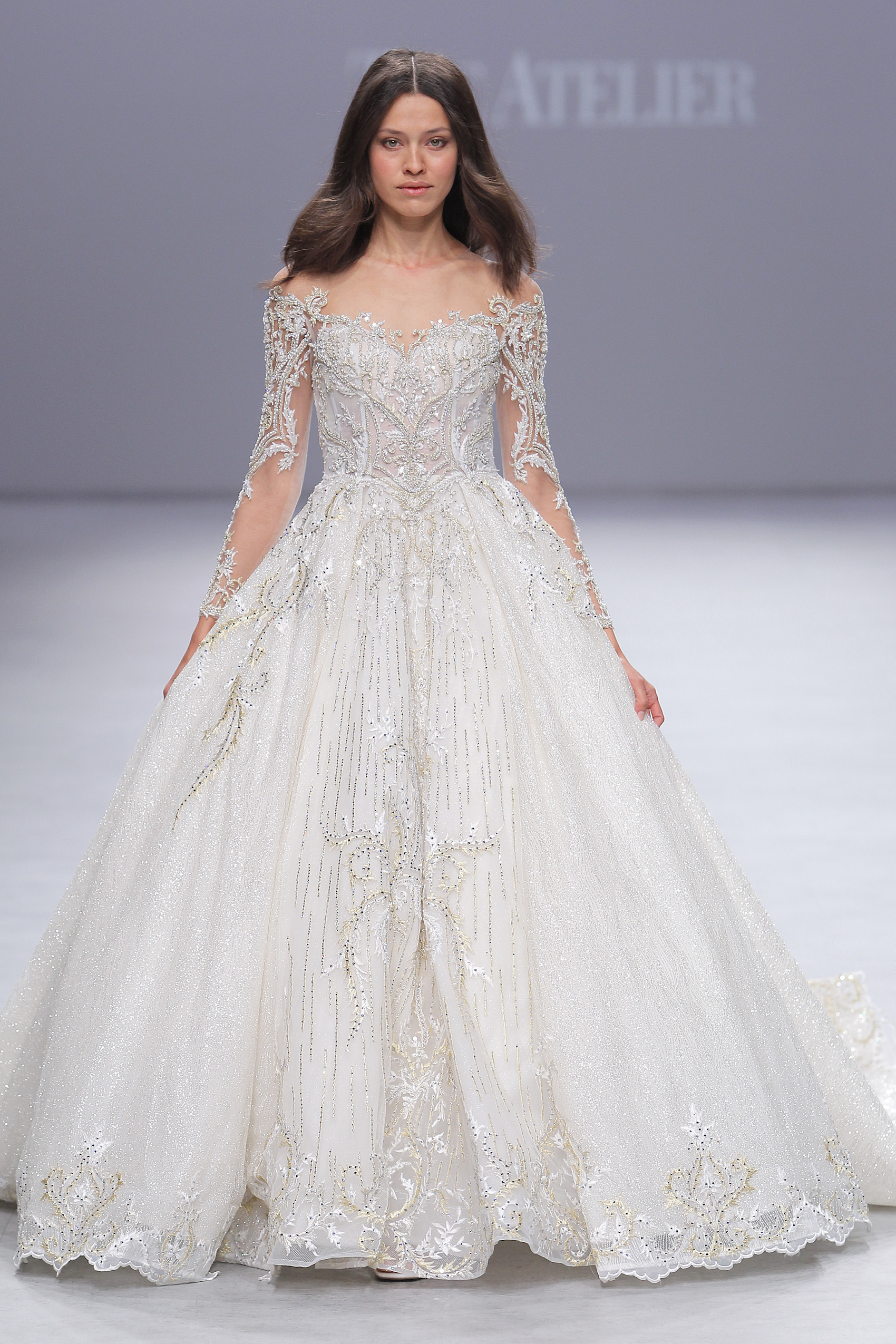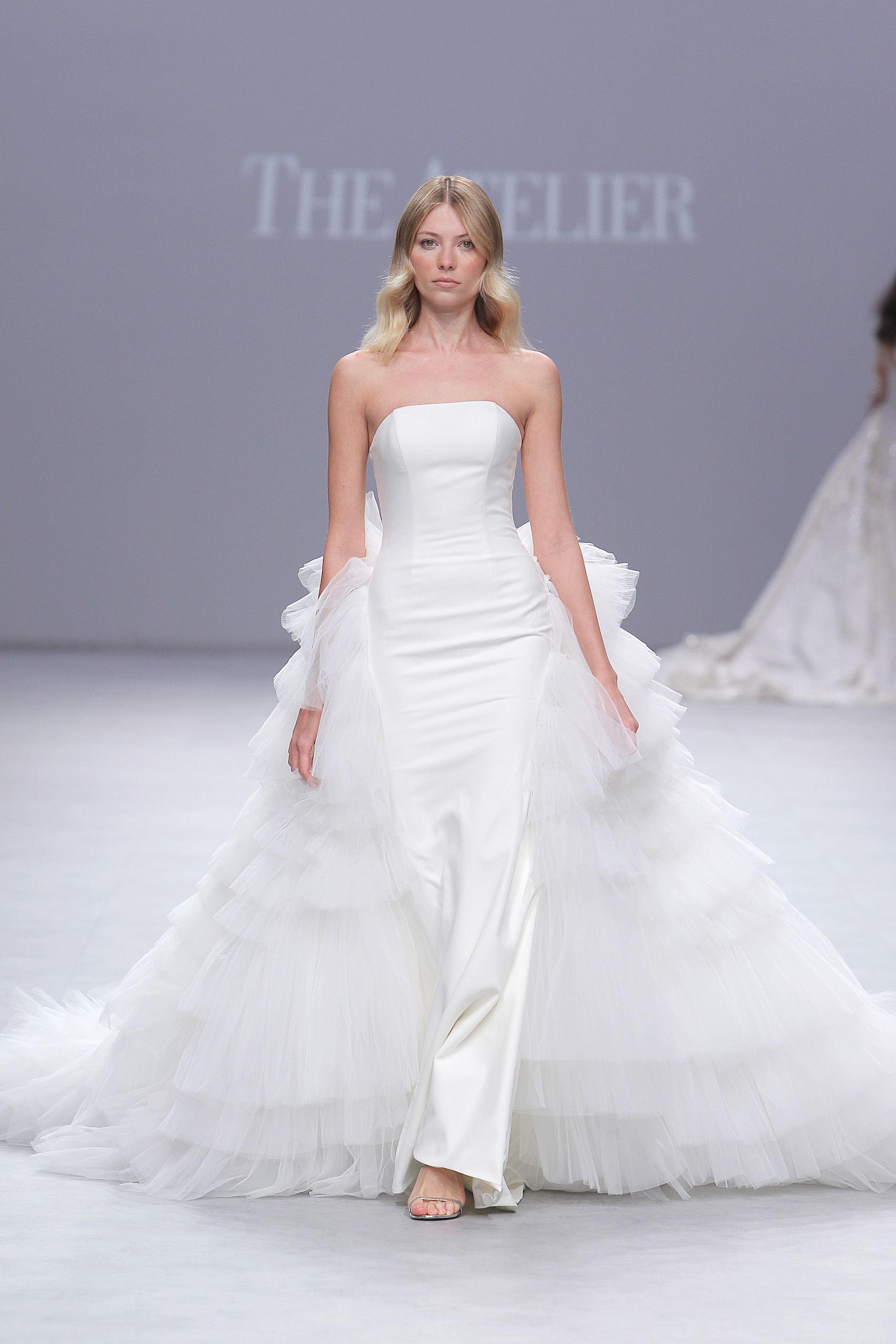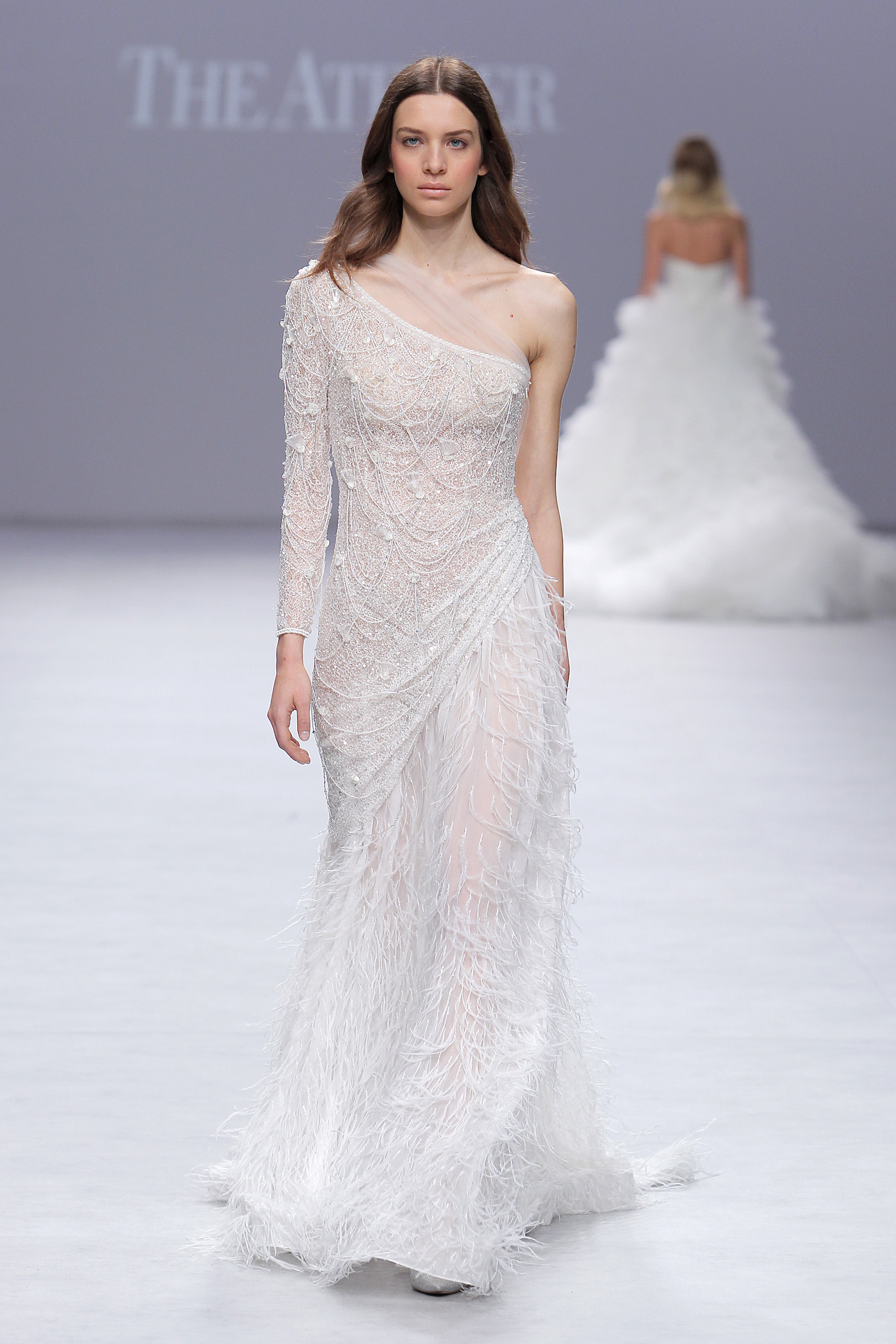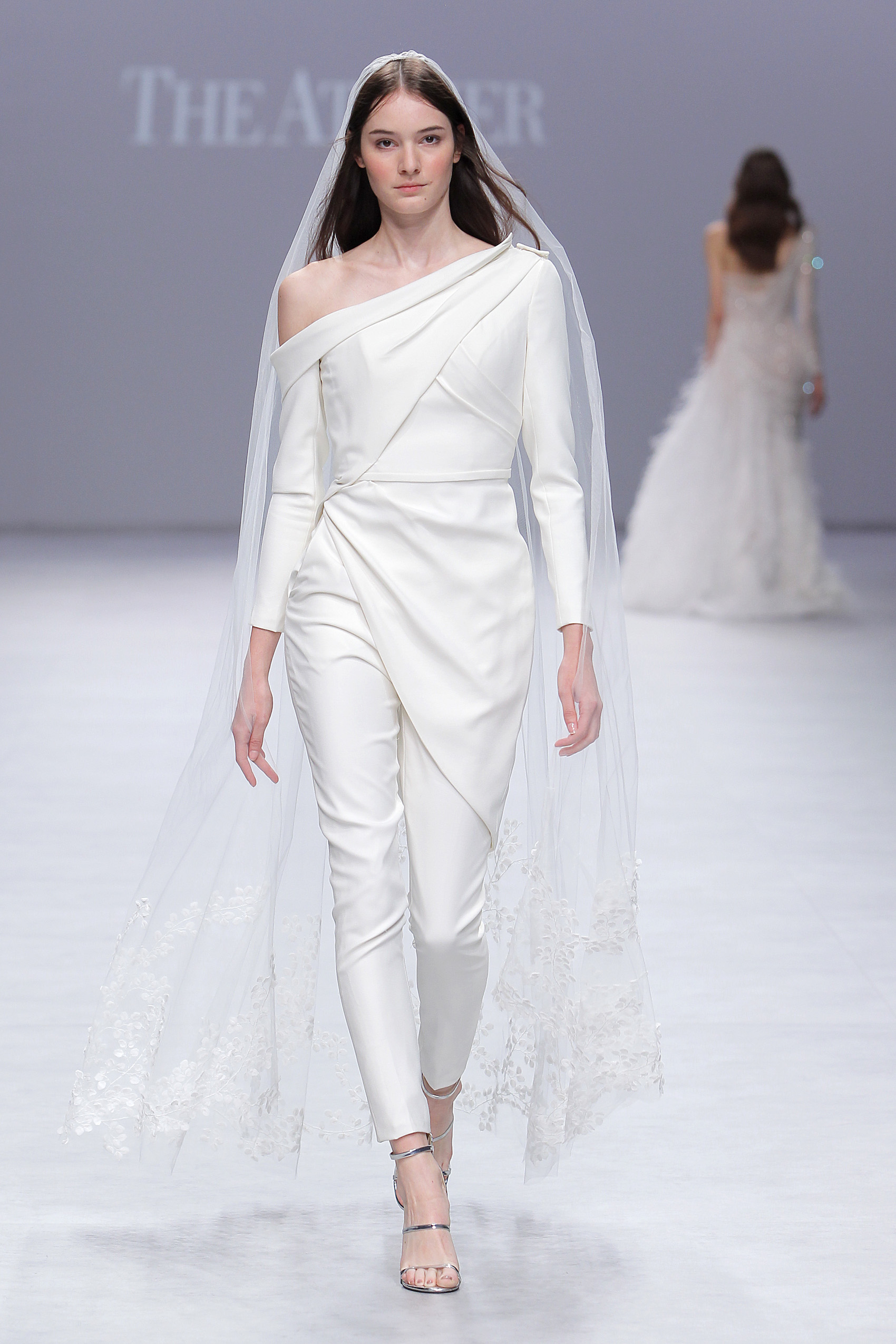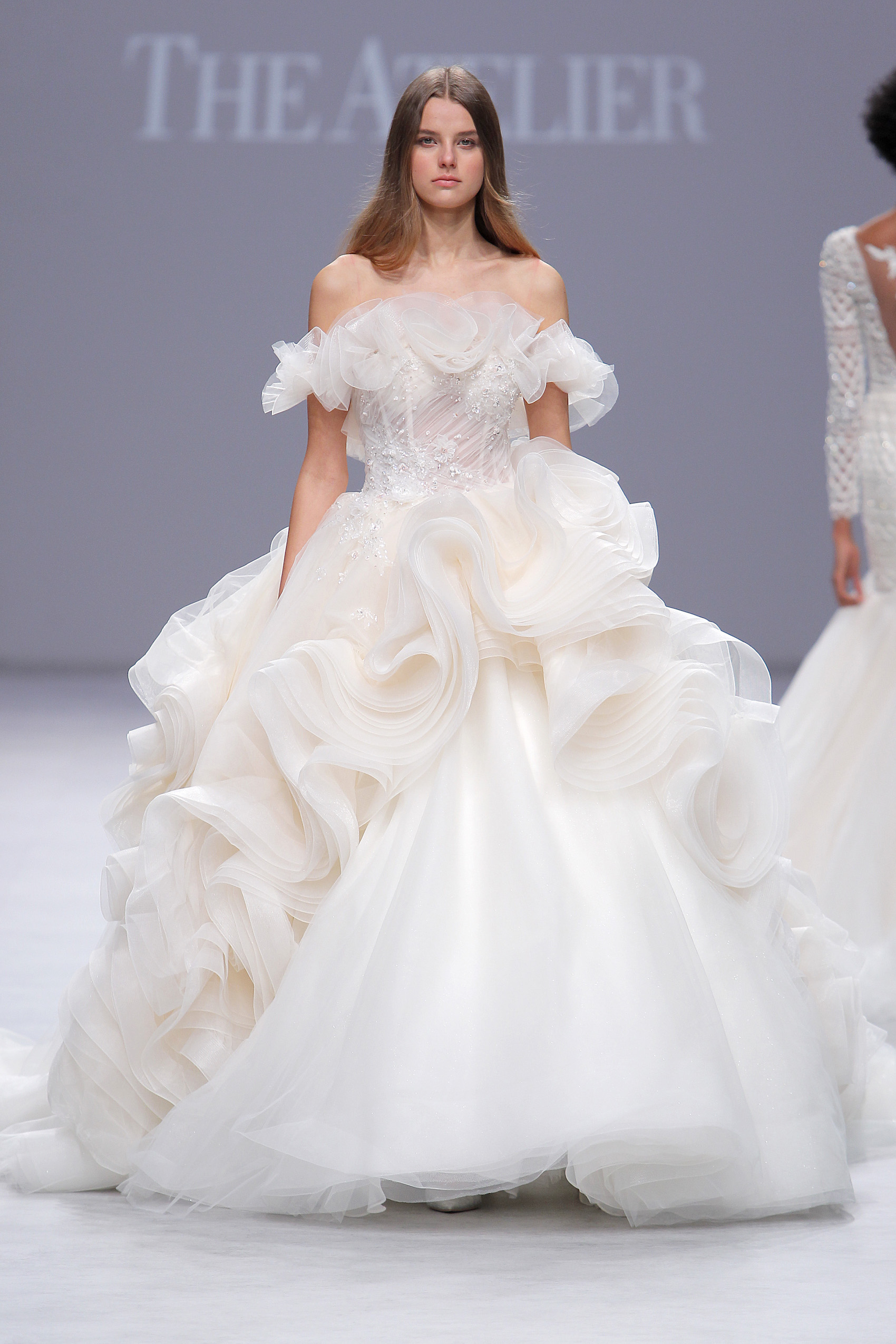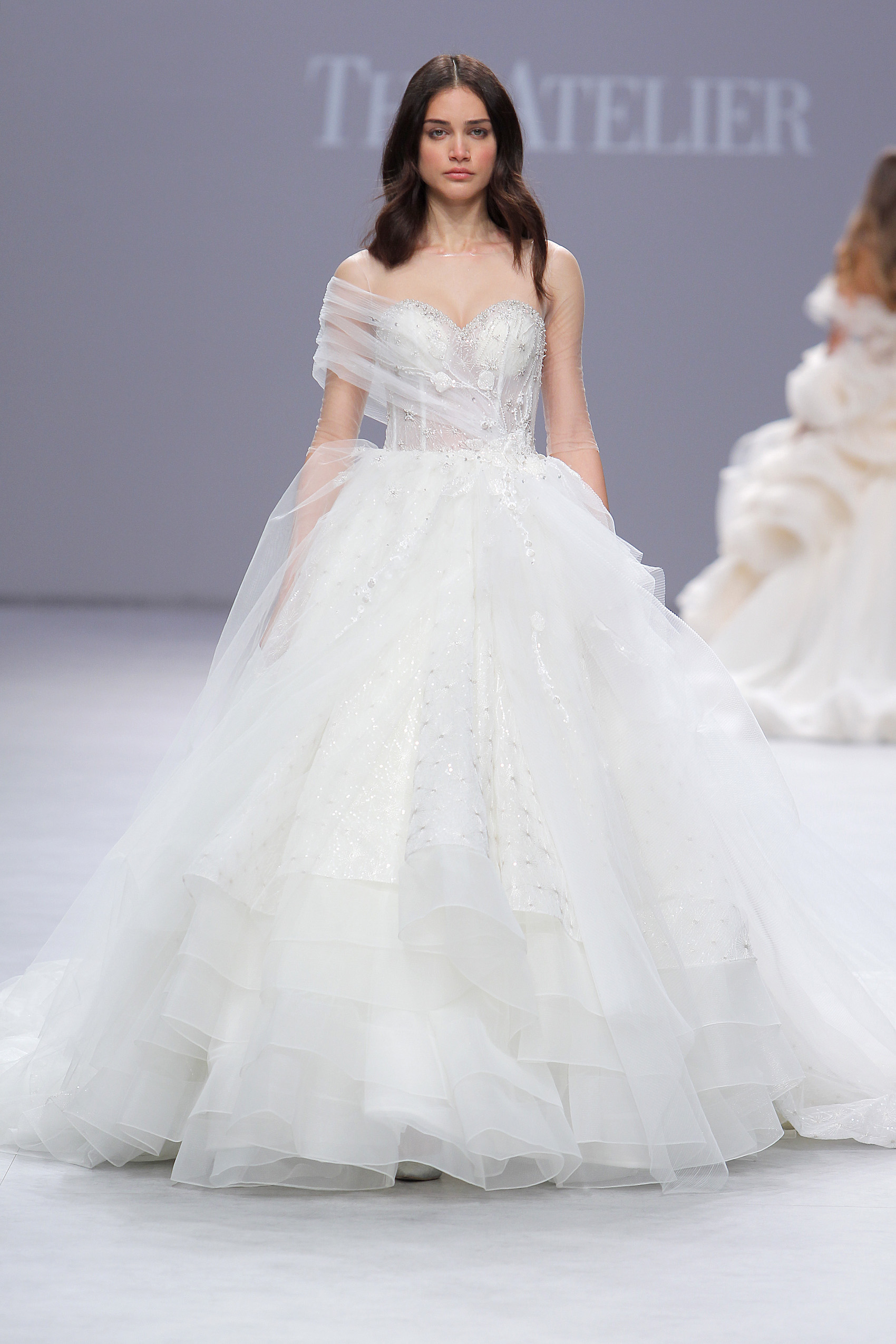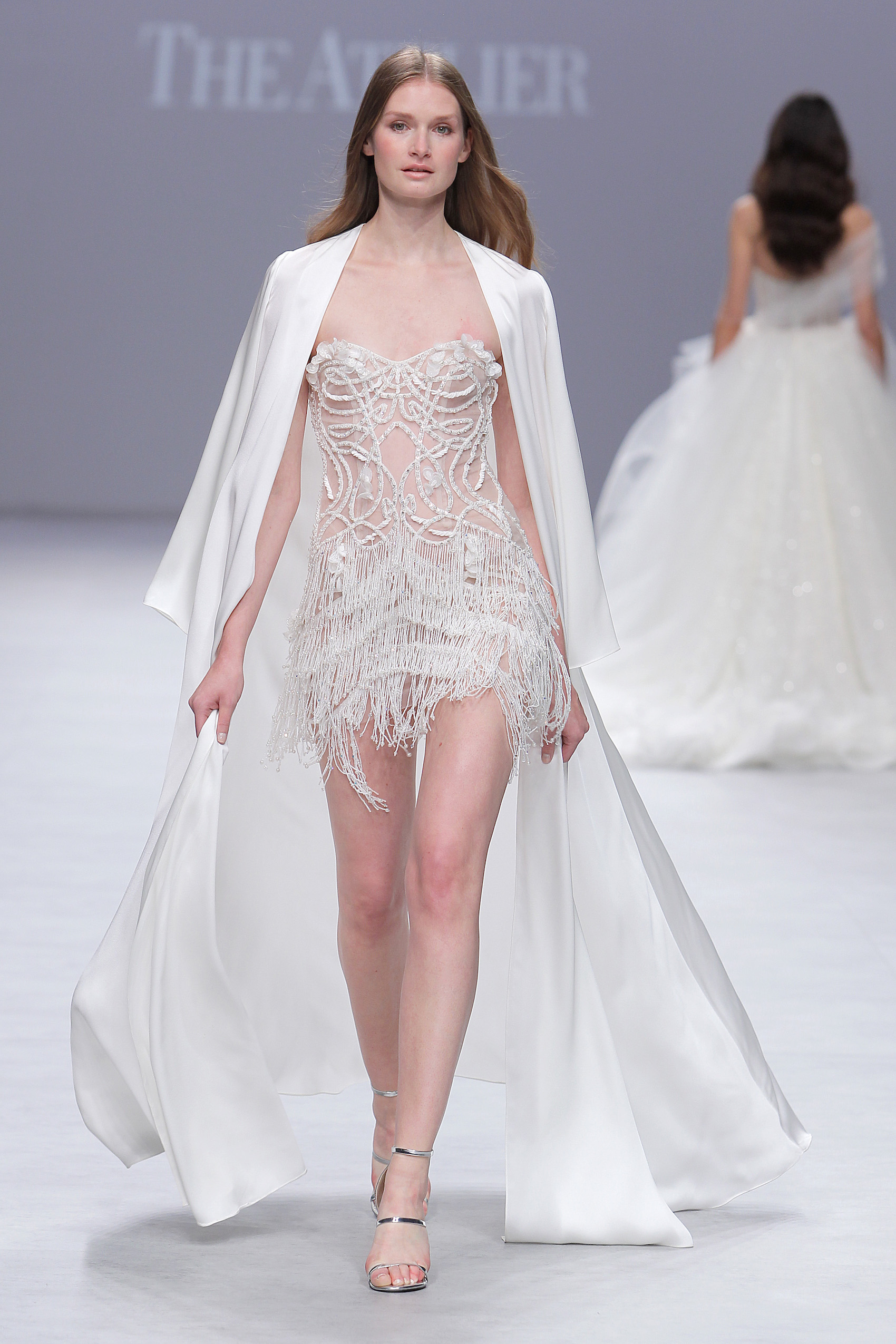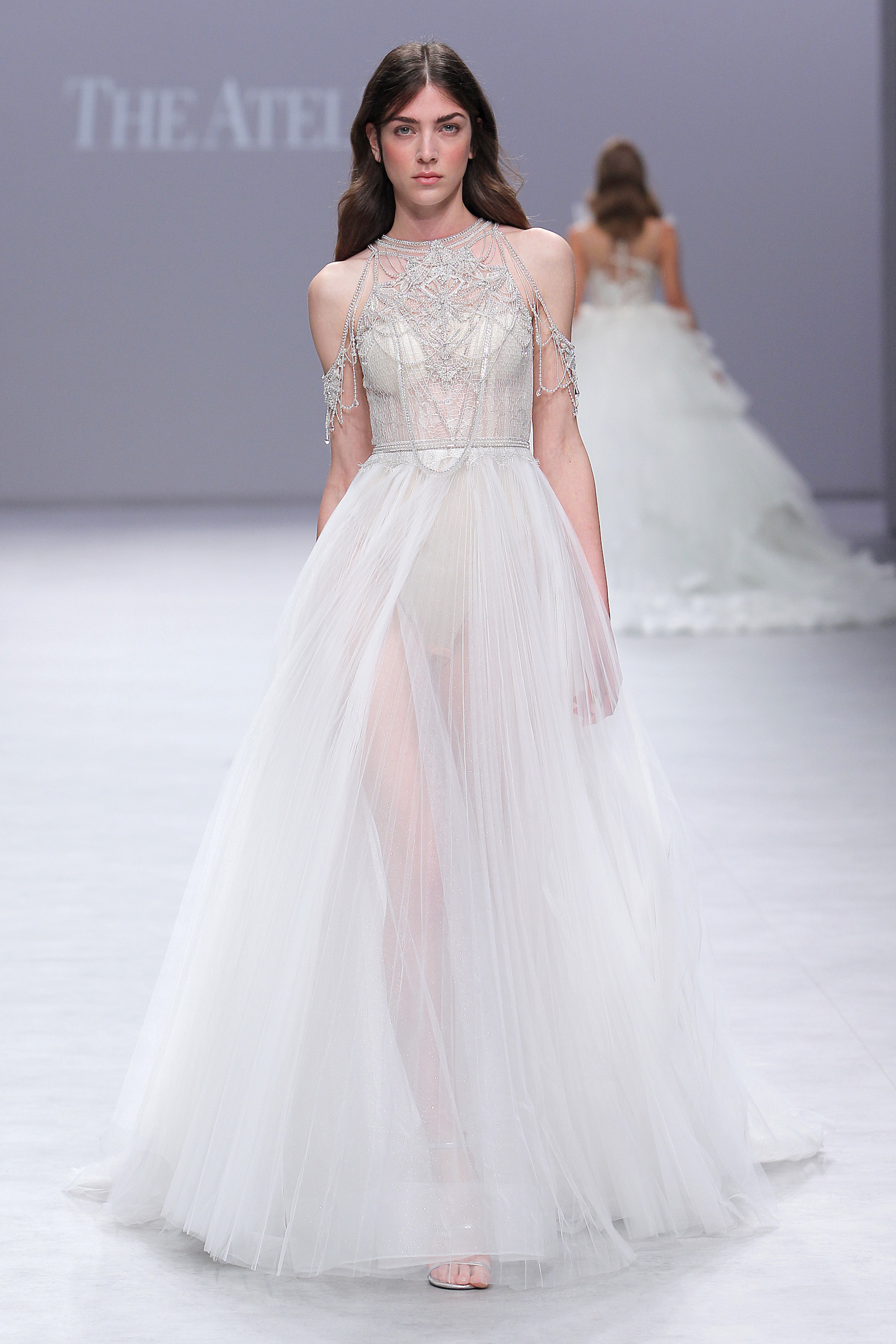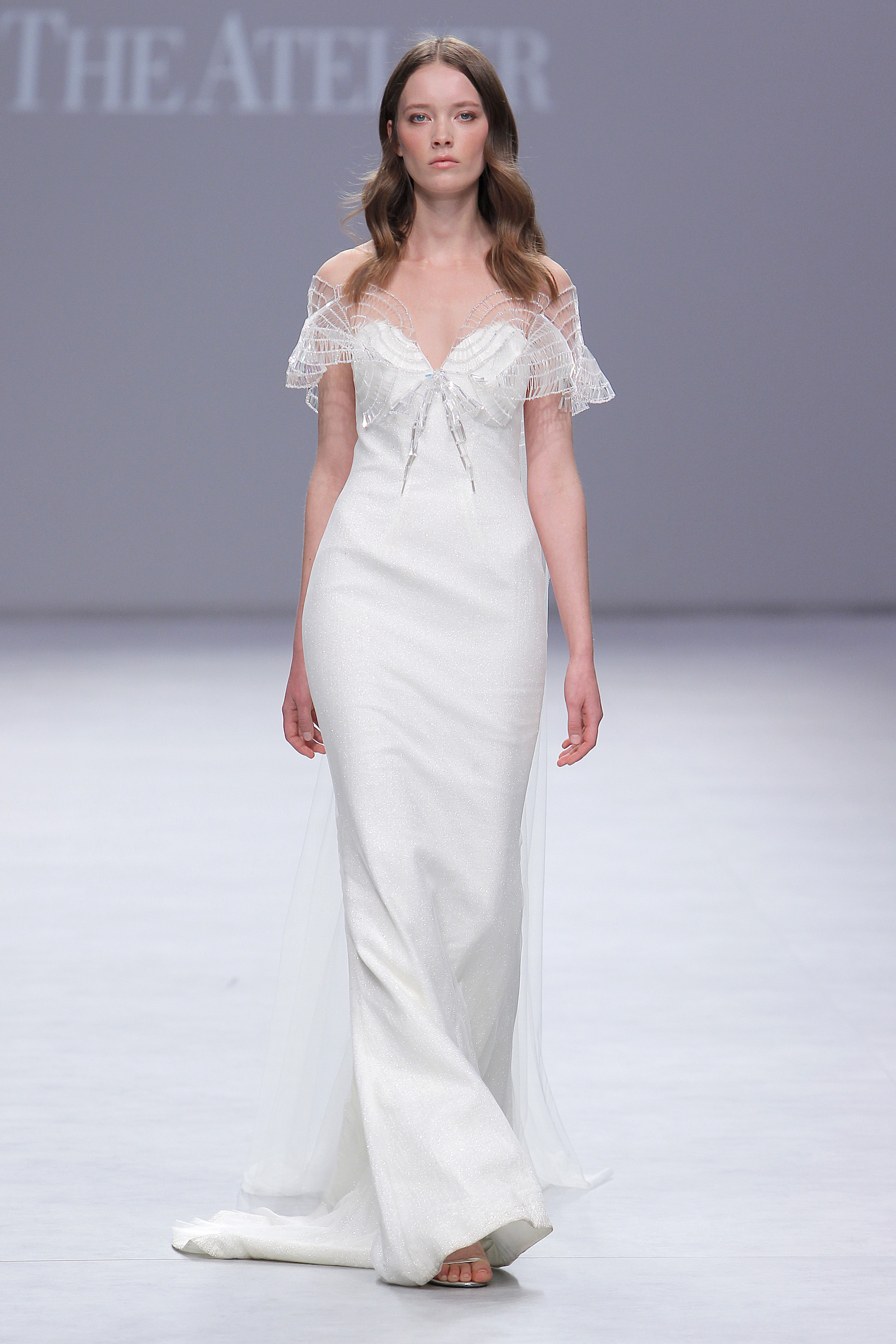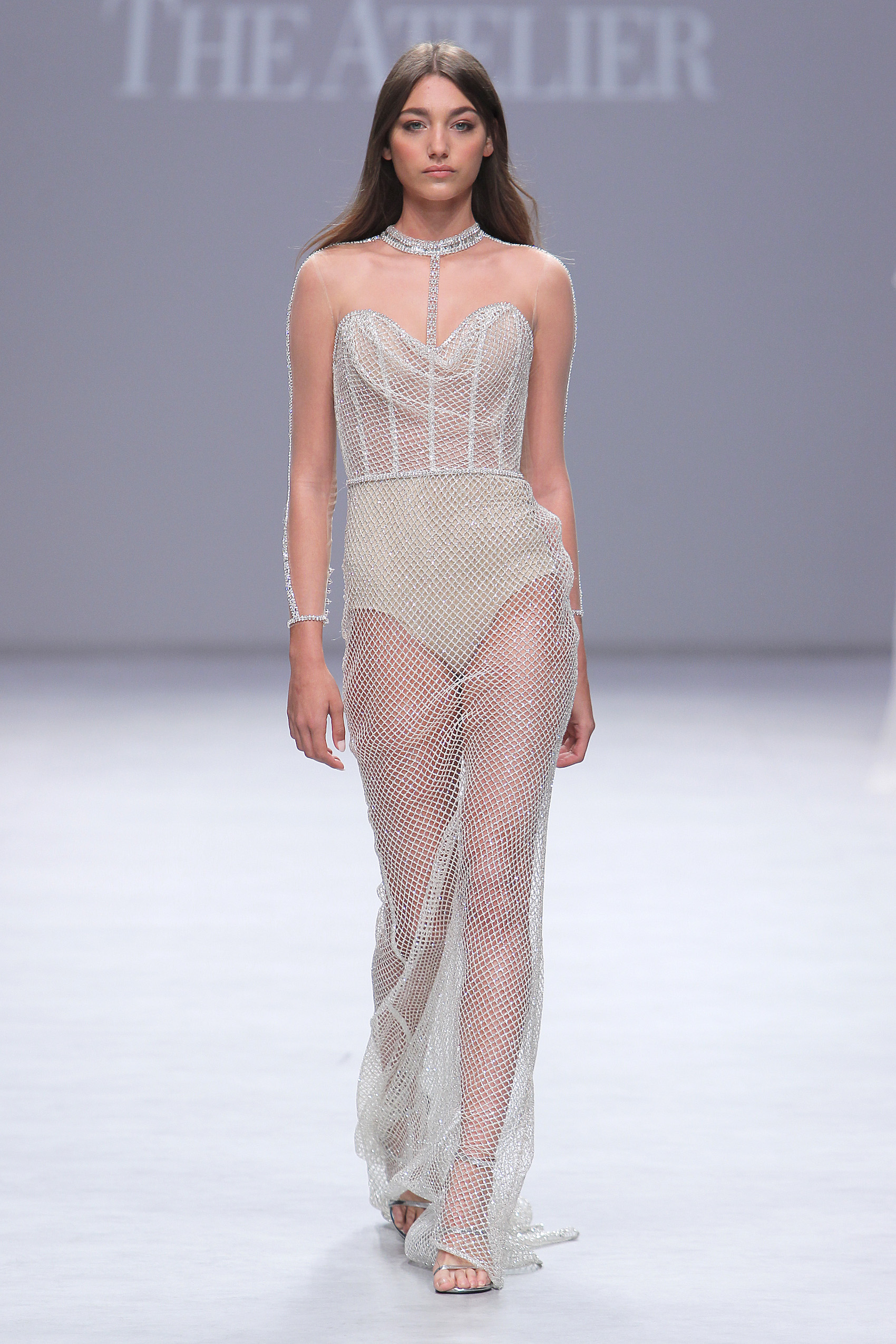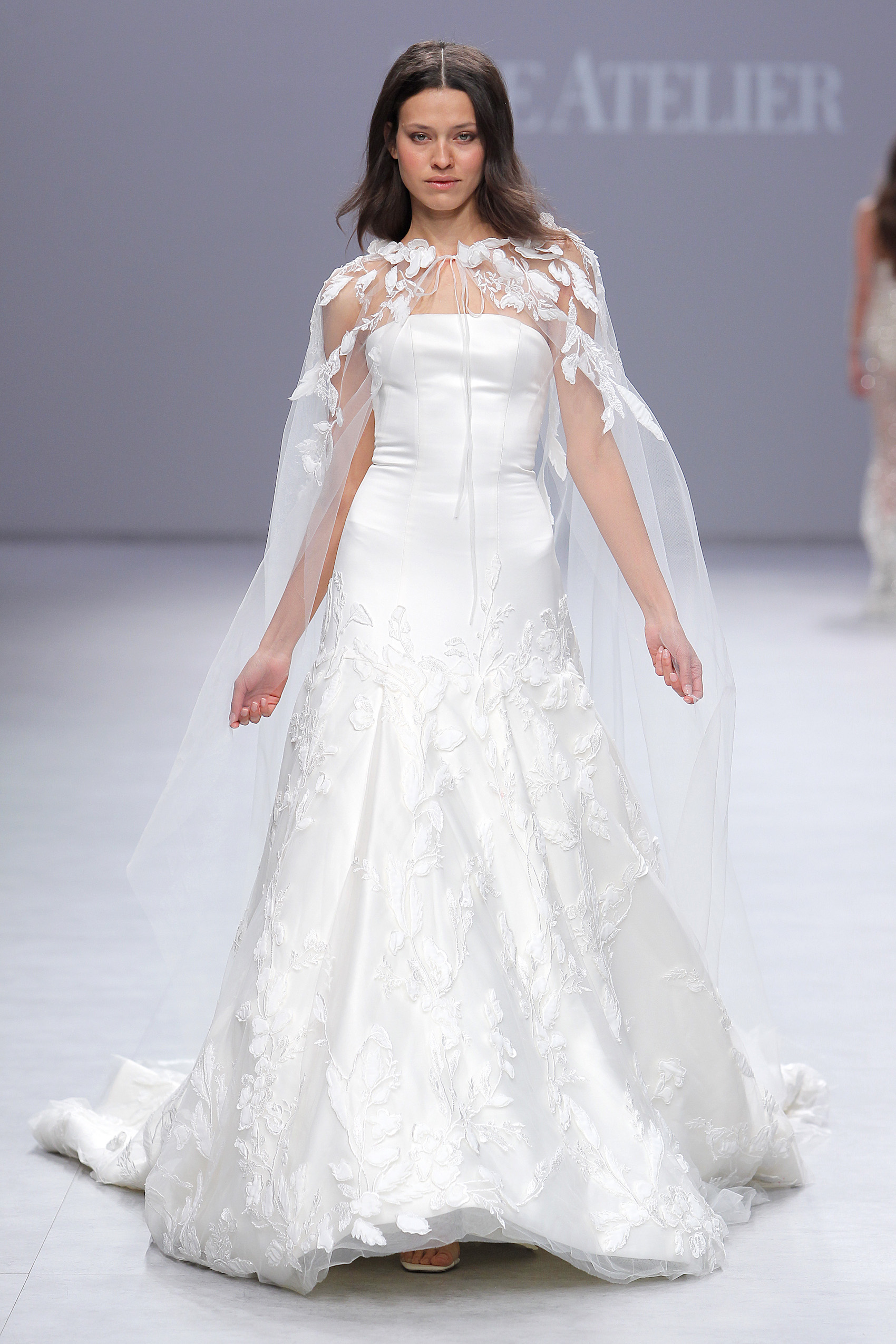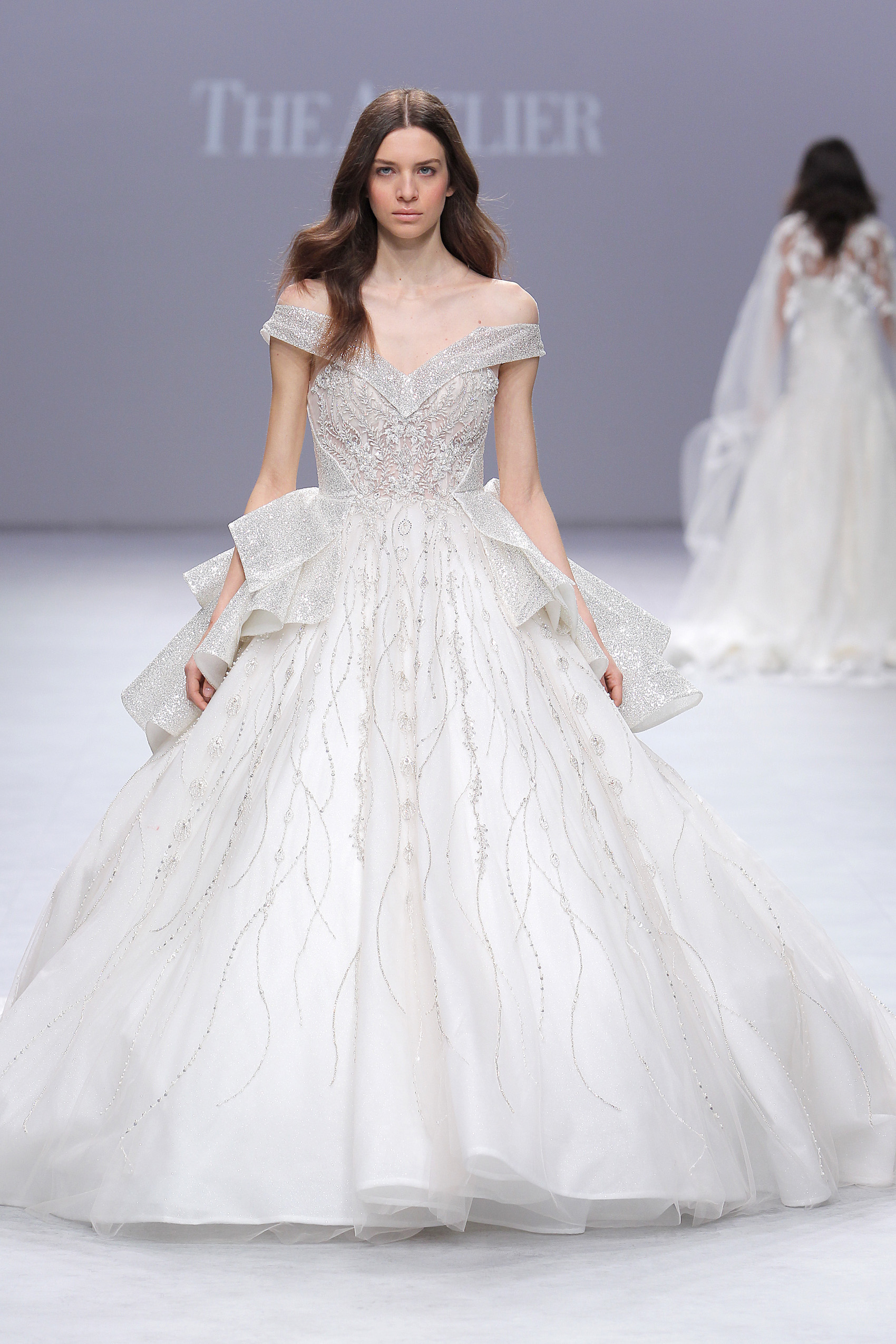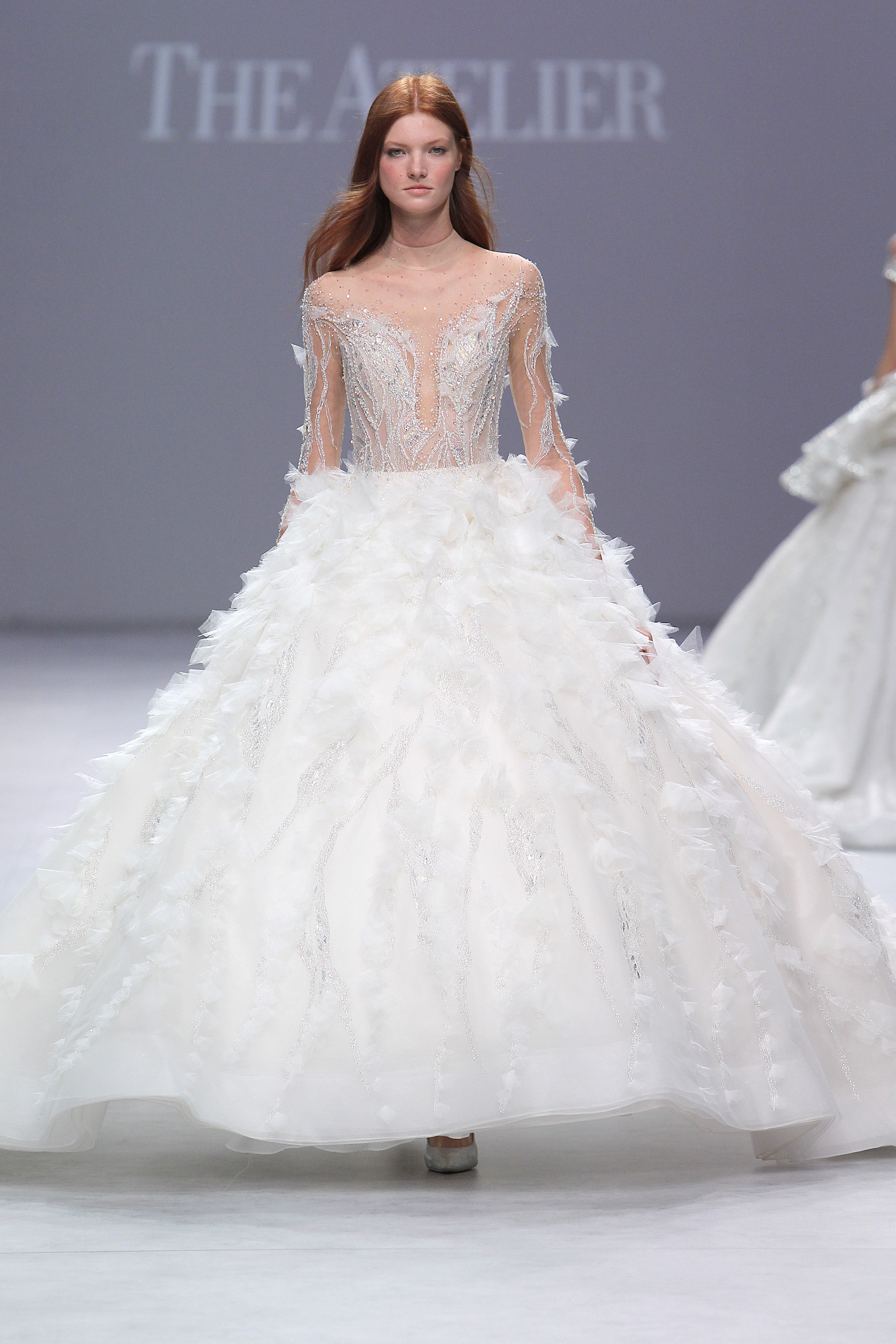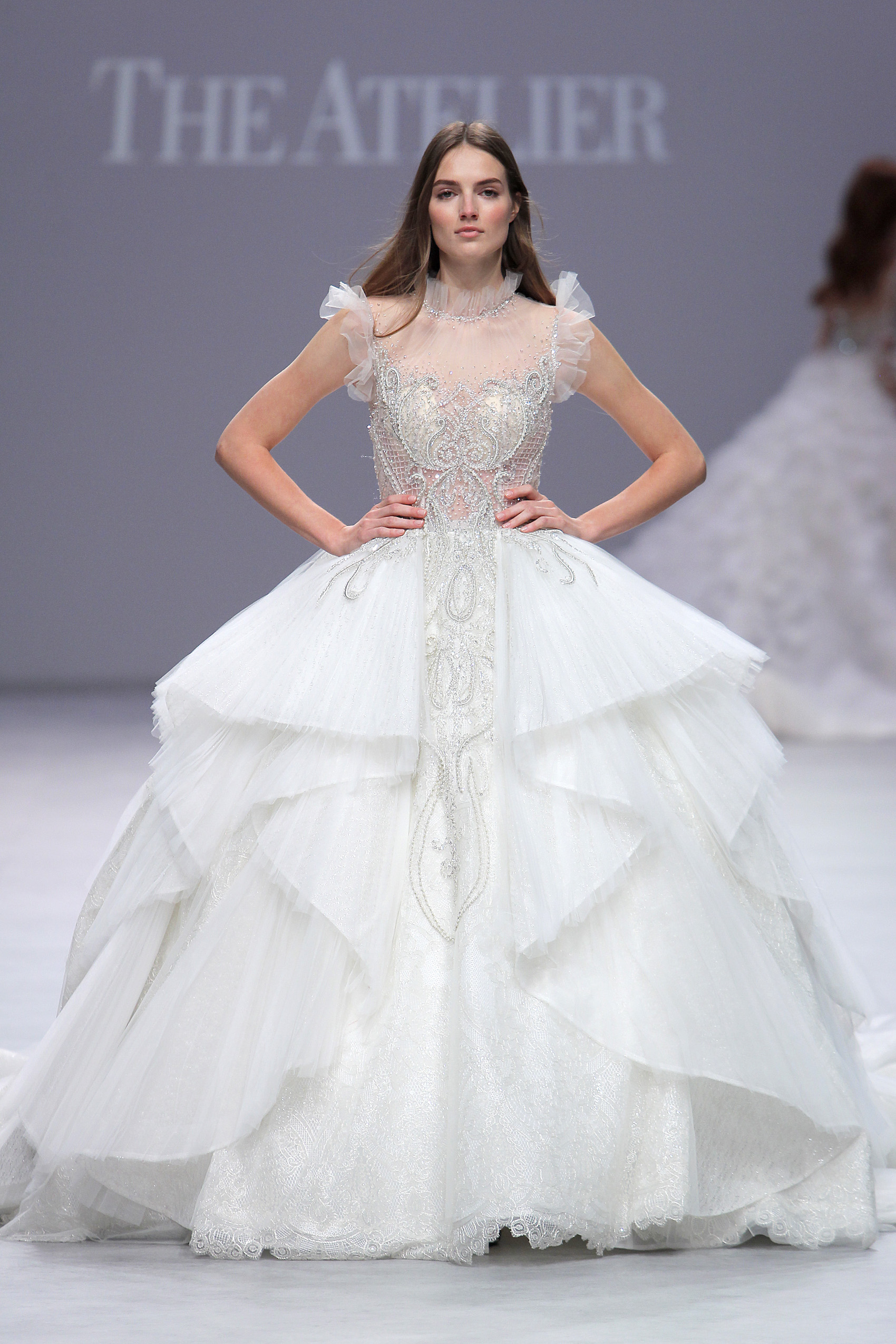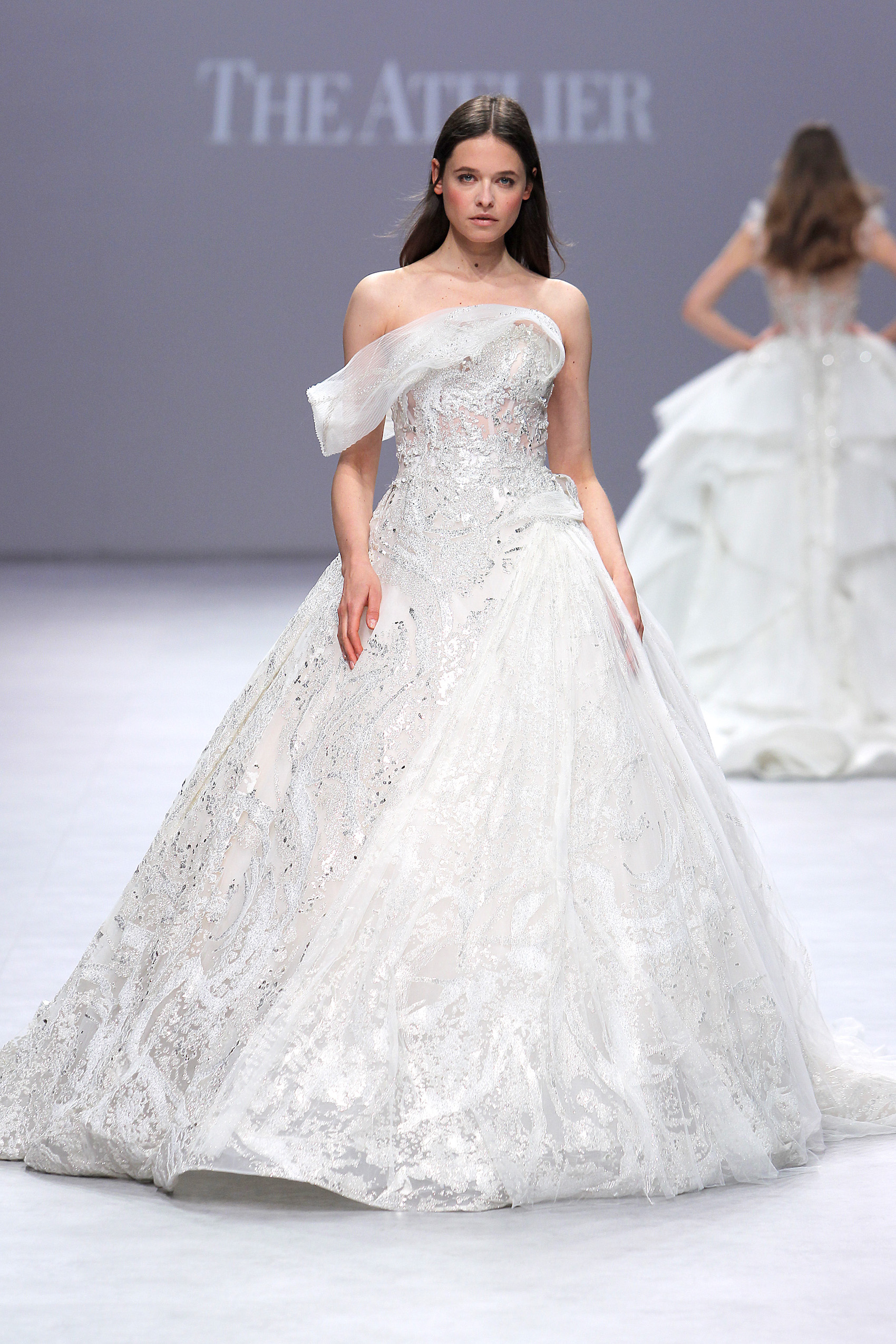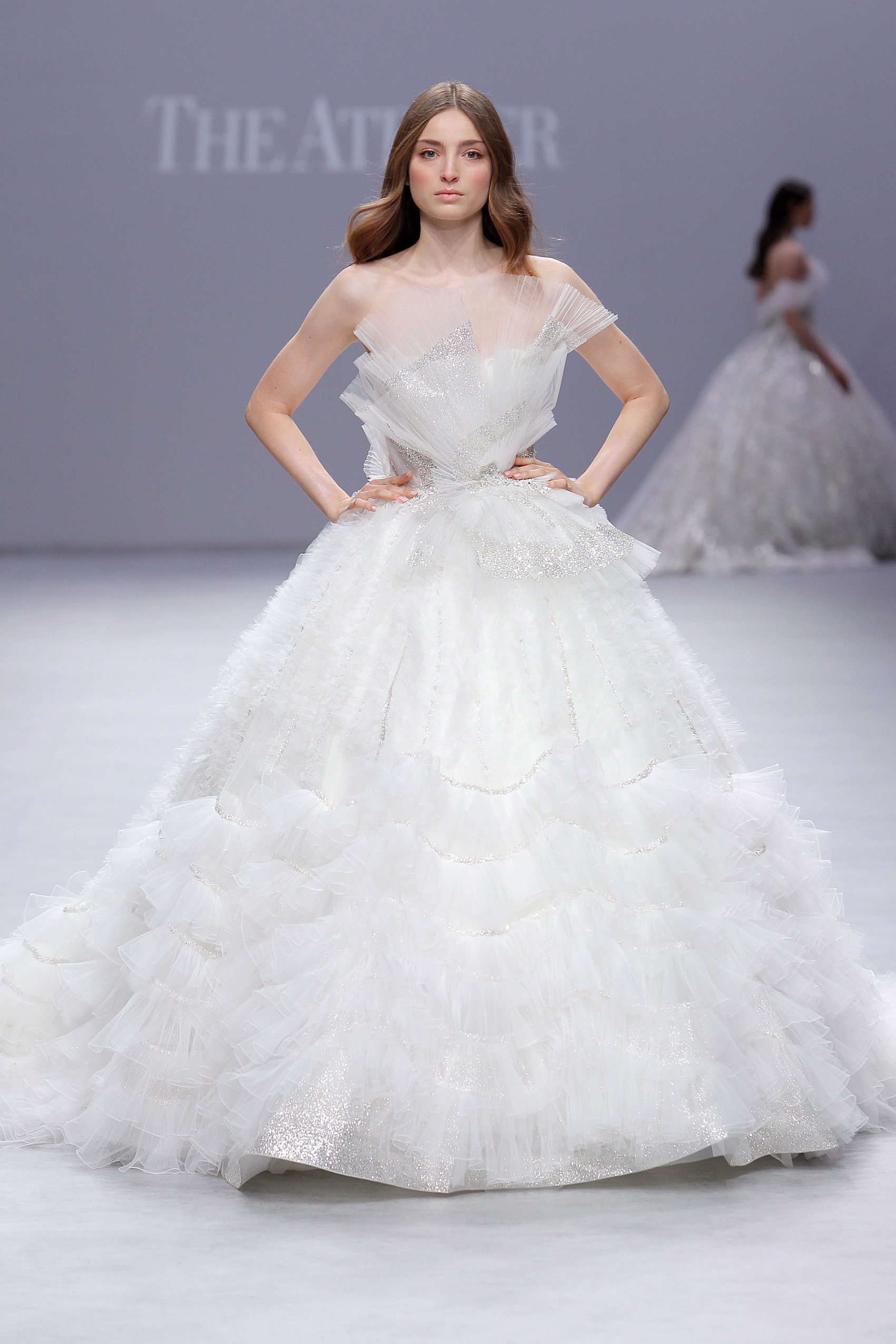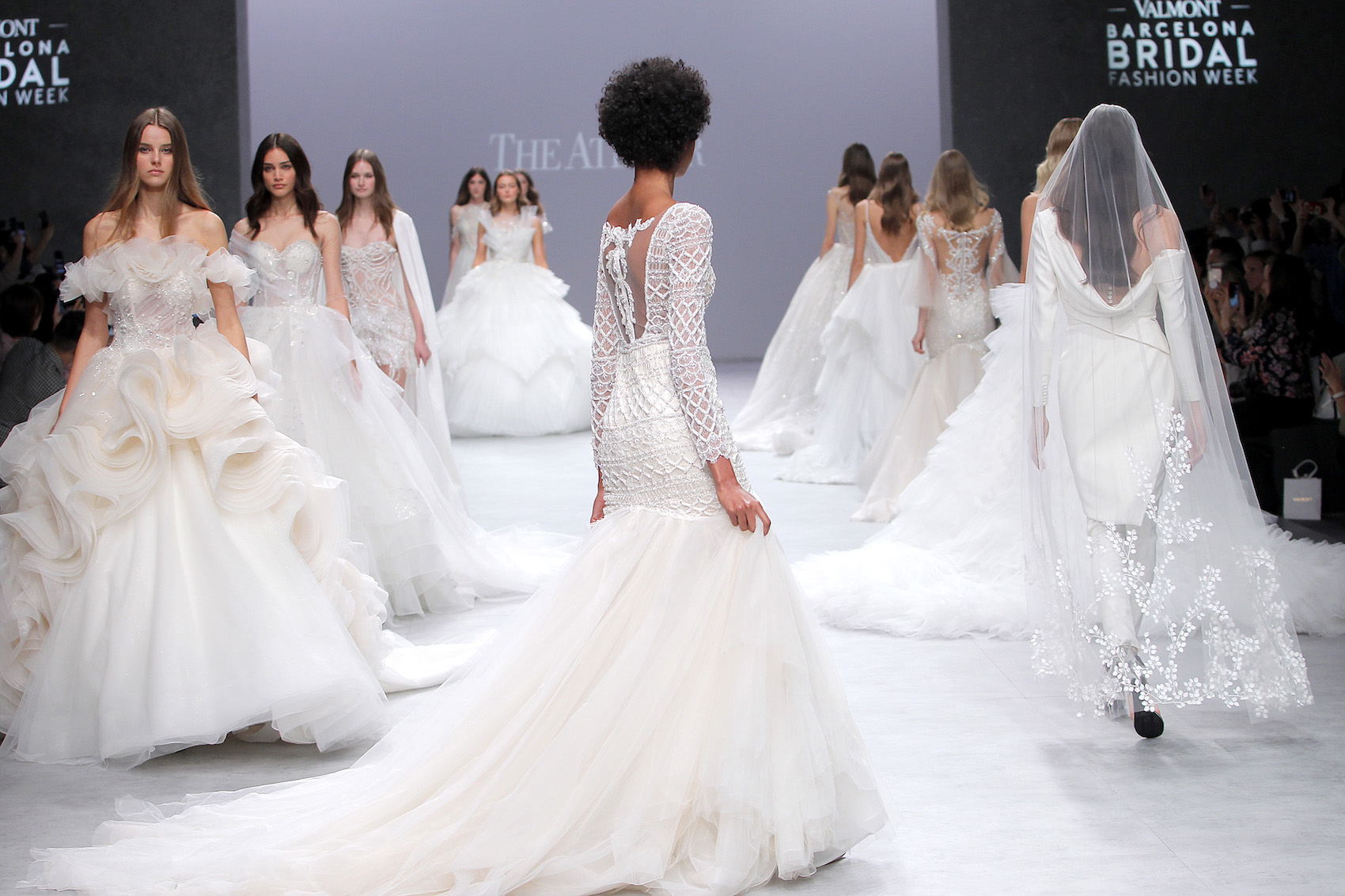 Para que tu sueño se cumpla a la perfección, no te pierdas ni un solo detalle de los vestidos de novia The Atelier 2020. Si necesitas más ideas para crear un estilismo fuera de serie, romántico y con los detalles más impresionantes de la siguiente temporada, seguro te encantarán los vestidos de novia Viktoria Kryriakides 2020.
No dejes de ver el video con toda la colección 2020 de The Atelier